Get rid of that old, outdated bathtub with a new bath system from Jacob. We have a wide variety of styles, colors and patterns to easily transform your bathroom, in as little as one day! All of our acrylic bath designs have antimicrobial protection so mold and mildew can't stick leaving your bathroom virtually maintenance free. Our replacement bath systems are designed to go into your existing tub space, so you don't have to worry about lengthy construction time. The bath systems from Jacob are made with some of the strongest materials, providing you a limited lifetime warranty against peeling, cracking or fading, so they look great for years to come.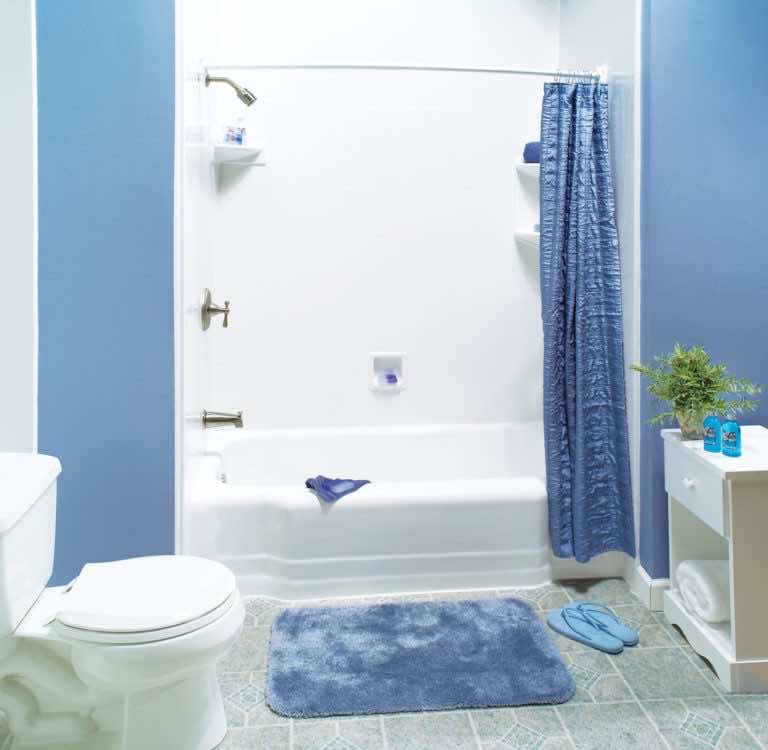 REPLACEMENT BAthTUBS
Our job at Jacob is to provide St. Louis homeowners with complete bathroom remodeling solutions. We have lots of options to accommodate your style and budget. When you choose Jacob, what you come away with is beautiful, hassle free bathroom that will increase the resale value of your home. We use some of the highest quality materials available and our installers are expertly trained so you can feel confident when you choose a Jacob bath system.
CONTACT US
SOAKER TUBS
Homeowners in St. Louis and the Metro East contact us today! Let one of our professional installers determine the perfect bath options for your home. Enjoy and relax in a spacious soaker tub that offers easy maintenance , durable with many color options to choose from.
CONTACT US