Choose Seamless Gutters for Your Affton, MO, Home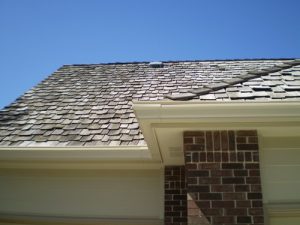 Did you know that residents of Affton, Missouri, can expect to experience around 112 rainy days every year? If you live in the area, that means that the rain gutters on your home need to handle high volumes of precipitation. If they aren't quite up to the task, then it may be time to contact Jacob Sunrooms, Exteriors & Baths for a gutter replacement. We install premium seamless gutters for local homeowners, and we'd be happy to do the same for you.
Unbeatable Defense
Your gutters play an important role when it comes to keeping your home safe from water damage. That's why it's so important to invest in high-caliber products during a gutter replacement—you need to make sure your rain gutters will consistently protect your home from rain, sleet, or snow. Luckily, our products come with a wide variety of benefits on that front, including:
High performance without high-maintenance requirements, as seamless gutters are less prone to clogging
Longer-than-average lifespans, since they lack the seams which often cause traditional gutters tend to fail or develop leaks
An exceptionally precise fit, which reduces the chance of pooling or runoff
In order to provide your home with additional protection, we also install covers during a gutter replacement. Our LeaFree™ gutter covers use surface tension to funnel high volumes of rainfall into your gutter troughs while deflecting any debris that might form clogs.
Superior Service
When you partner with Jacob Sunrooms, Exteriors & Baths, you're working with a company where quality counts. Our highly experienced, in-house crews receive special training and work diligently in order to ensure your gutter replacement goes smoothly and leaves you with seamless gutters that will protect your home for years to come. We also provide a five-year workmanship guarantee, giving you the ultimate peace of mind in your investment.
Give your Affton, MO, home the protection it deserves before the next rainstorm rolls through town. Contact Jacob Sunrooms, Exteriors & Baths today to learn more about our seamless gutters.