Expert Window Replacement Services for Chesterfield, MO, Homeowners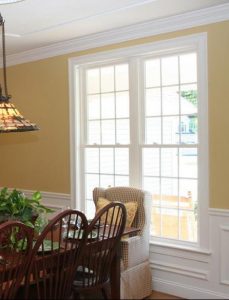 Contact the pros at Jacob Sunrooms, Exteriors & Baths in Chesterfield, Missouri, for reliable window replacement services. Our family-run business has been providing local homeowners with a comprehensive range of home improvement services since 1977. You can count on us for premium vinyl windows, expert installation services, and welcoming customer service from start to finish. If your home's windows are drafty, leaking air, challenging to operate, or otherwise beyond their prime, we're the local experts to call for a window replacement
Offering Top-Notch Vinyl Windows for Your Home
When you choose Jacob Sunrooms, Exteriors & Baths as your window replacement company, you can be confident that you'll receive a gorgeous and high-performing set of replacement vinyl windows that are designed to suit your needs. All of our windows offer:
Customizable styles – Select your favorite window style from the most common window designs, such as double-hung, casement, sliding, bay, bow, and awning, among others. With so many colors and finishes to choose from, you can create the ideal windows to enhance and compliment your house.
Durable construction – Built from durable vinyl, your new windows will stand up to the test of time. Fiberglass sash reinforcements and maximum-strength welding add even more sturdiness so that your new vinyl windows will hold strong even in high winds and other inclement weather.
Energy-efficient features – With advanced glass packages available that feature multiple panes of glass, inert gas fills, and low-E coatings, your replacement windows will provide enhanced energy efficiency for your entire home.
Low maintenance needs – Vinyl is a nonporous surface that is simple to clean and doesn't need to be scraped, painted over, or refinished. You can take advantage of vinyl windows that will remain in like-new condition for many years with little upkeep necessary on your part.
Superior Window Replacement Services
We combine our top-of-the-line vinyl windows with skilled window replacement services at Jacob Sunrooms, Exteriors & Baths. Our factory-trained and -certified installers will take the utmost care to be courteous of you and your home throughout the installation of your new windows. Your new vinyl windows will look fantastic and perform flawlessly for years to come thanks to our meticulous attention to detail and eye for accuracy.
Learn More About Our Window Installations
If you'd like to learn more about our window replacement services, contact Jacob Sunrooms, Exteriors & Baths today. We are proud to be the window contractor of choice for countless homeowners in the Chesterfield, MO, area.