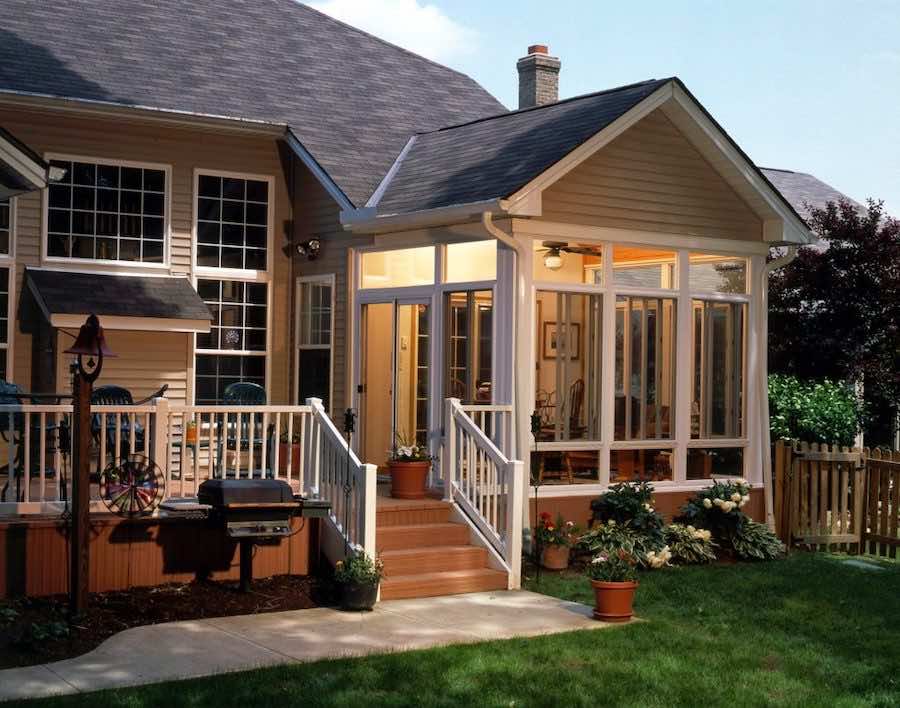 Exceptional Style
We install sunrooms in a wide variety of styles, including slopped studio, vaulted gable, and custom architectural designs. This makes it simple to choose a sunroom addition that complements the design of your St. Louis Metro area home.
Extreme Durability
Made from the industry's finest materials, our sunrooms possess incredible strength. Tempered glass packages ensure that the windows of your sunroom enclosure can withstand direct impacts without breaking. Meanwhile, walls made from some of the industry's finest vinyl will maintain their structural integrity in the face of inclement weather. Guaranteed not to fade, peel, crack or discolor.
Energy Efficiency
Since vinyl serves as a natural insulator, your sunroom addition will stay cooler in the summer and warmer in the winter. Optional insulated glass packages enhance the energy-efficient quality of your sunroom enclosure, turning it into a four-season room that you can enjoy year-round.