Choose Among Our Many Types of Replacement Windows for Your Fenton, MO, Home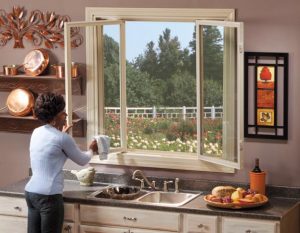 Once you've decided to have new windows installed at your Fenton, Missouri, home, the next step is to decide which types of replacement windows are best suited for your needs. At Jacob Sunrooms, Exteriors & Baths, we understand how overwhelming that process can seem, especially with so many options to choose from. That's why we only offer vinyl replacement windows from Joyce Manufacturing Company, a trusted name in the home improvement industry that has been providing quality, affordable replacement windows for decades. These windows offer the perfect combination of durability and aesthetic appeal, and can even help to make your home more energy efficient.
Why Vinyl?
Many homeowners ask us why vinyl windows are the best among the many types of replacement windows available. Our answer is simple: durability. The vinyl our windows are made from resists peeling, chipping, cracking, and warping, so your windows will look like new even years after they are installed. Another benefit to choosing vinyl windows is that they require virtually no maintenance. Simply wipe them down with a damp cloth, every once in a while, to keep them looking their best. If you are looking for quality windows that are a stress-free investment, vinyl is the way to go.
Enjoy Energy Savings Too
The vinyl windows we install have also been equipped with several features to make them more energy efficient. For example, their Magna air-tight seals keep outdoor air from transferring into your home. Our windows also feature argon gas fills and multiple layers of Low-E coating, which work together to relieve the burden on your home's HVAC system to maintain a comfortable indoor temperature.
For more information on the windows we offer in the Fenton, MO, area, contact Jacob Sunrooms, Exteriors & Baths today. We will gladly listen to your needs and help you navigate the many types of replacement windows available on the market today.